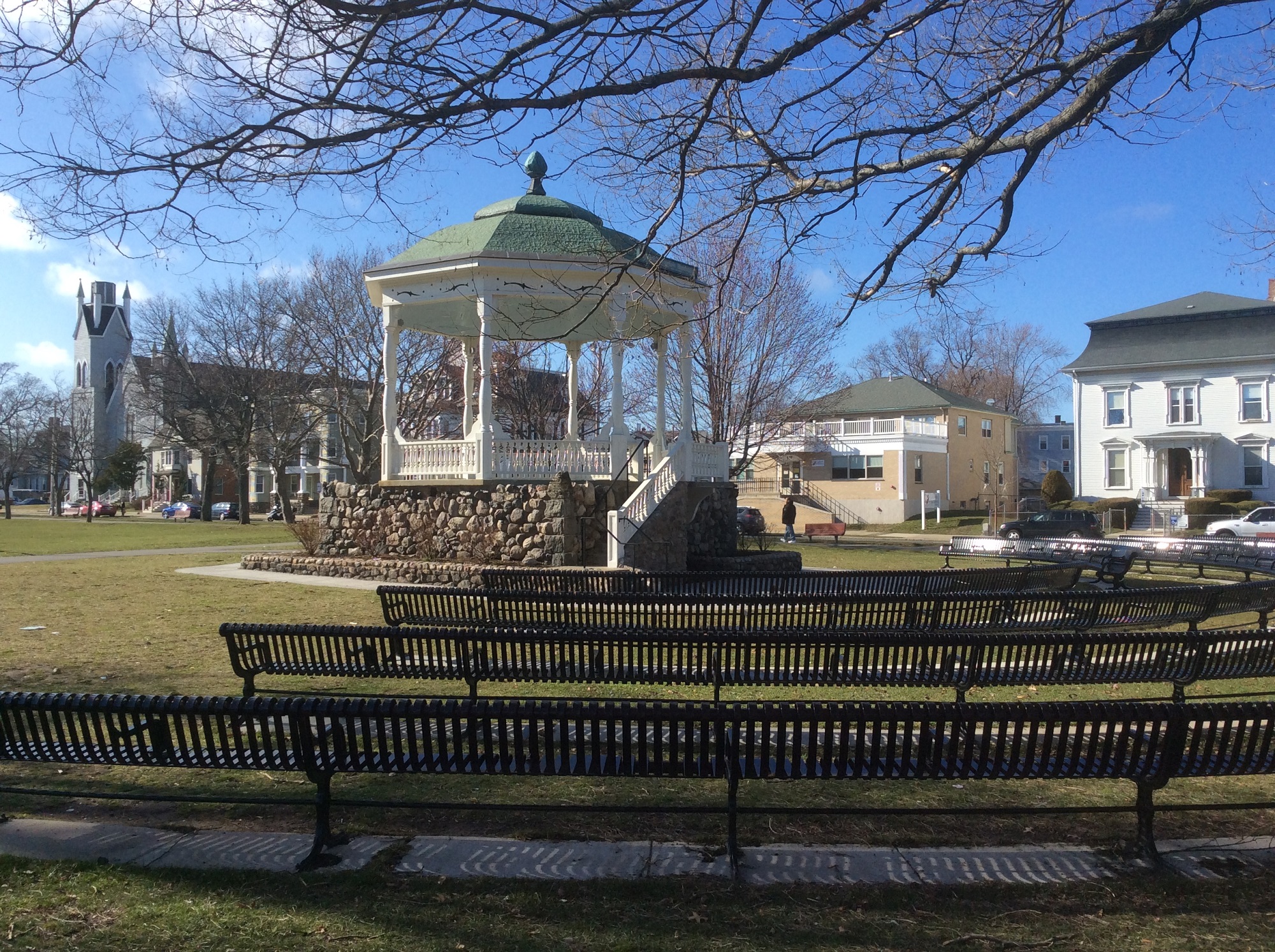 Lynn Legacy: Frederick Douglass' Local Connection
By Rianon Prushinski
Massachusetts is a hub of history. Every city and town in the state has some claim to historical fame. Boston, right down the street, is known as the birthplace of the American Revolution. Salem, also right down the street, was the site of the infamous Salem Witch Trials of 1692. Everywhere in Massachusetts, history has happened "right down the street." So much history has happened in our great city of Lynn, including ties with the most photographed man of the 19th century.
Frederick Douglass was an activist and celebrated orator known for his anti-slavery efforts. Though Douglass was born into slavery, he made a daring escape from a Baltimore plantation, fleeing north. He became a leading voice in the abolitionist movement, able to move crowds with poignant speeches drawing from his horrific experience of slavery. Self identity was a main theme in his works.
"I prayed for twenty years but received no answer until I prayed with my legs."
-Frederick Douglass
Douglass also had a love of photography. He sat for many portraits, but there was a deeper purpose behind his photographs. He believed that proper portraits of black Americans would subvert the racist caricatures white people had accepted as fact. He wanted to put black Americans' humanity on display, so white people could no longer ignore their prejudices. Ultimately, Douglass sought to change perception of race in America through photography. His efforts led to him becoming the most photographed person in the 19th century.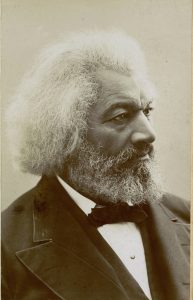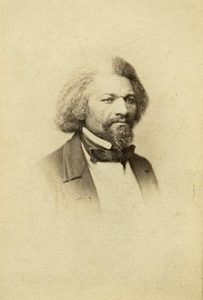 Months after his escape from slavery, Douglass moved to Lynn with his wife and their children. His residence in Lynn lasted from 1841 to 1848 at three locations: Harrison Court, Baldwin Street, and Newhall Street. Douglass gained notoriety through his autobiography, The Narrative of the Life of Frederick Douglass. The book was written right here in Lynn, and it became a bestseller soon after its publishing in 1845. By the time he left Massachusetts officially in 1848, Douglass had affected this city forever, as this city also affected him.
Upon his arrival in Lynn, Douglass observed that segregation laws in the North were strictly enforced. On one occasion, Douglass and James N. Buffum, a fellow anti-slavery activist who later became mayor of Lynn, protested the segregation of train cars. After Douglass boarded an Eastern Railroad train with Buffum, they sat in the train car reserved for whites.
The train's conductor attempted to move Douglass to the "Jim Crow" car, but Douglass wouldn't allow the conductor to shun him to the back. Four men plus the conductor moved to throw Douglass off of the train. Douglass, determined to remain, was able to take out two or three train benches on his way out. Not only did Douglass contribute to the desegregation of train cars, he also made way for sturdier train benches!
The month of February brings Black History Month as well as Douglass' birthday. He was born in 1818 though his exact date of birth is unknown due to lack of records for enslaved peoples. His chosen birthday, February 14th, falls right in the middle of Black History Month.
Frederick Douglass was able to tell his story to audiences and effect change throughout history. However, not all black stories have had the chance to be shared in the same capacity. Lynn Museum is proud to share these stories with the community through our upcoming exhibit, Untold Stories. You can discover the story of Philip Ruffin, a free black man from Virginia, who bought his wife's freedom and moved their family to Lynn where he owned a barbershop or Jan Matzeliger who revolutionized the shoe-making industry by inventing the shoe lasting machine (right here in Lynn!). You can also learn more about Frederick Douglass and his time in Lynn.
Traces of Frederick Douglass can be seen in Lynn to this day. You can find a plaque dedicated to him on Lynn Common and he is featured on the "Lynn Stories" mural on the LynnArts building at 25 Exchange Street.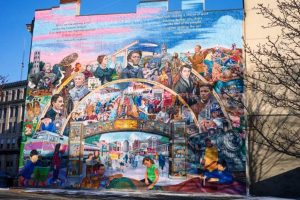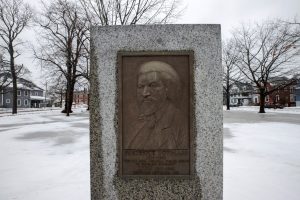 "Power concedes nothing without a demand. It never did and it never will."
-Frederick Douglass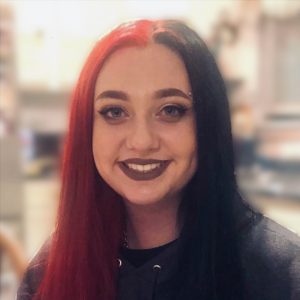 Rianon Prushinski is a senior English major at Endicott College in Beverly, MA. She's written
collections of both fiction and nonfiction. As she concludes her career at Endicott, she's working
on her first novel (about a circus! Shhh, don't tell…). She has grown up in Lynn all of her life,
graduating from Lynn Classical High School in 2017. Her attendance at Endicott was made
possible by the Learning and Leadership Program which creates collegiate opportunities for
Lynn students. Currently, she is interning at Lynn Museum/LynnArts during her final semester.
…and she has totally gotten over that one time when she went skiing and broke her nose. Really,
she has.