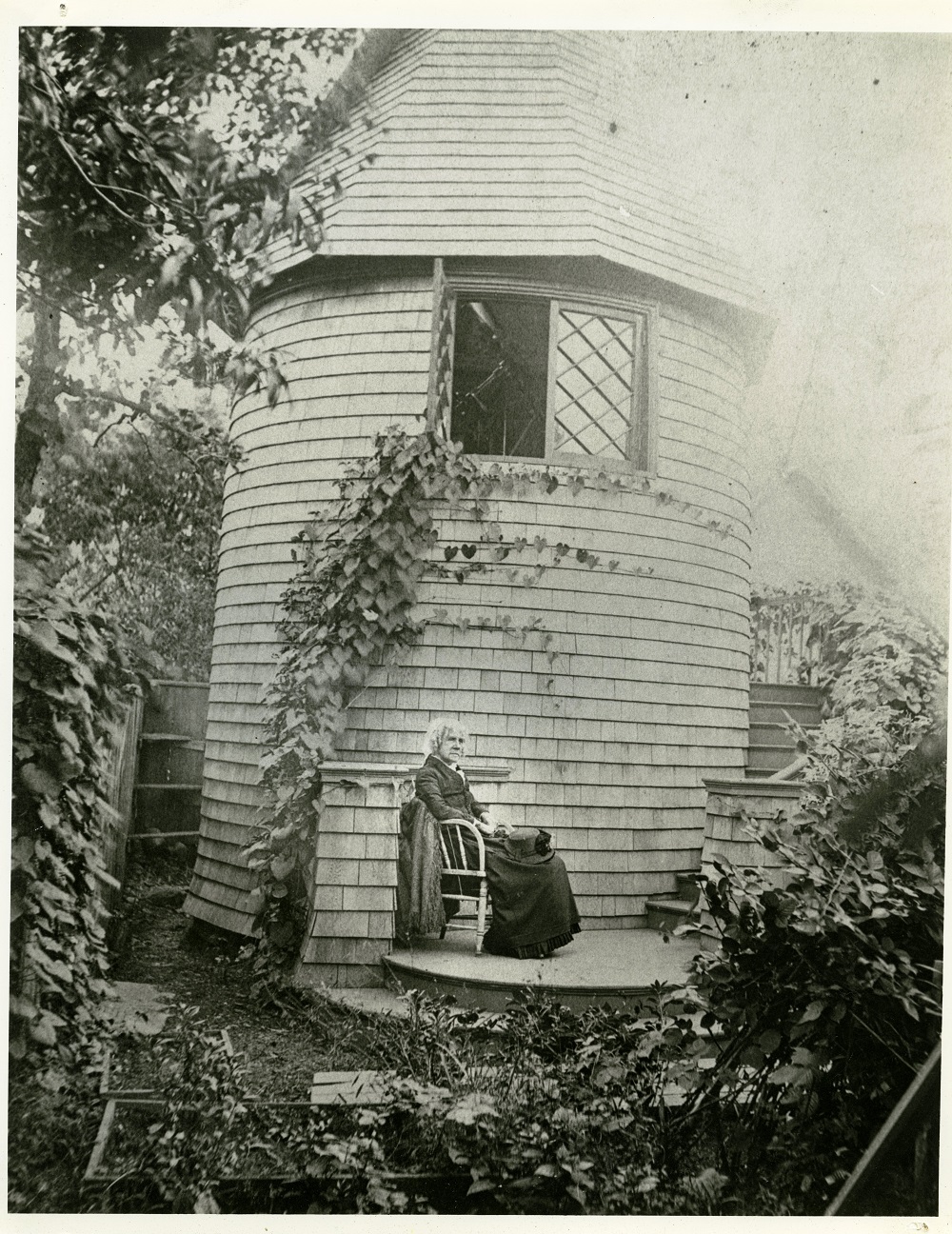 HERSTORY: Maria Mitchell
By Rianon Prushinski
In honor of March being Women's History Month, it feels appropriate to highlight one of Massachusetts' remarkable historical figures with close ties to Lynn: Maria Mitchell, the first professional female astronomer. She lived her life in pursuit of knowledge that led her to break many barriers in the 19th century for women in science.
Maria Mitchell was born on August 1st, 1818 in Nantucket, Massachusetts. She was the third of ten children and grew up in the Quaker faith. Her father, William Mitchell, was an amateur astronomer and one of Nantucket's school teachers. Maria was a curious child, so her father taught her and his teaching helped her develop an early passion for astronomy. At 14, she was able to adjust a ship's chronometer on her own, an invaluable skill to the sailors she helped. From a young age, Mitchell set herself on a lifelong journey to gain knowledge and discover the world's truths.
On a clear night in 1847, Mitchell observed through her telescope a moving body in the skies that she did not appear on her charts. Maria Mitchell had discovered a new comet through her telescope in Nantucket, Massachusetts. Thus, she was thrust into international fame, earning her standing as the first professional female astronomer. The comet became known as "Miss Mitchell's Comet," official name C/1847 T1. She gained recognition from Frederick VI, King of Denmark, for her discovery of her comet. He sent her a gold medal.
Mitchell's discovery led to her traveling Europe in the next few years, conversing with fellow scientists. In 1860, Mitchell moved with her father to Lynn in the aftermath of her mother's death. She stayed here for five years until her 1865 employment at Vassar College in New York. There, she became the Professor of Astronomy, universally loved by her students.
Mitchell was also a proponent of the antislavery and women's suffrage movements. She advocated for herself when faced with injustices at Vassar. Vassar paid its male professors $1200 more than Mitchell and her female colleagues. The college said that because of their provision of her room and board (known as "Ladies' Privileges"), that there was no issue at hand. Yet, room and board didn't make up for the difference in pay.
Mitchell wrote to the Board of Trustees and served on a committee to solve the issue. Her efforts resulted in equal pay at Vassar. Professors, regardless of gender, would be paid the same amount and paid in the same manner. Cases of room and board would be decided on an individual basis.
Mitchell hoped to extend her position at Vassar until her 70th birthday in 1888. An illness encouraged her to retire months before her birthday. Upon her retirement, she moved back to Lynn with her father and sister. Mitchell was so beloved at Vassar, students and colleagues begged her to stay despite her illness. They were desperate for her to be at the college even though she wouldn't be teaching. Ultimately, Mitchell chose to retire with her family in Lynn where she died the next year in 1889.
Maria Mitchell was a woman of many firsts. Not only was she the first professional female astronomer, but she was also the first librarian at the Nantucket Athenaeum. She was the first female member to be elected to the American Academy of Arts and Sciences (1848), the American Association for the Advancement of Science (1850), and the American Philosophical Society (1869). She also co-founded the Association for the Advancement of Women in 1873 and served for three years as president.
If you ever find yourself looking at Jupiter or Saturn through a telescope, think of Maria Mitchell. Those were her favorite planets.
"We wait and ask for a precedent. If the earth had waited for a precedent, it never would have turned on its axis." – Maria Mitchell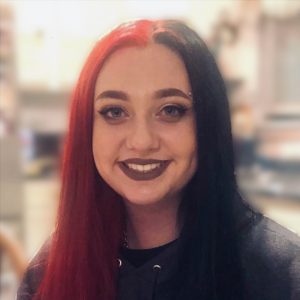 Rianon Prushinski is a senior English major at Endicott College in Beverly, MA. She's written collections of both fiction and nonfiction. As she concludes her career at Endicott, she's working on her first novel (about a circus! Shhh, don't tell…). She has grown up in Lynn all of her life, graduating from Lynn Classical High School in 2017. Her attendance at Endicott was made possible by the Learning and Leadership Program which creates collegiate opportunities for Lynn students. Currently, she is interning at Lynn Museum/LynnArts during her final semester…and she has totally gotten over that one time when she went skiing and broke her nose. Really, she has.