Bite-Size Lynnformation: Episode 1
By Dakota Carnes
History of a Chinese Foot Tub on display at the Lynn Museum in Lynn, Massachusetts. Part of the Lynn Historical Society Collection.
Tells the background of its previous owner, a wonderful woman by the name of Esther Hill Hawks.
To access the transcript of the episode, click here.
Historical Information Provided By:
Women's History Blog https://www.womenhistoryblog.com/2013/11/esther-hill-hawks.html
South Carolina Encyclopedia https://www.scencyclopedia.org/sce/entries/hawks-esther-hill/
Hilton Head Island https://www.hiltonheadisland.org/our-island/history
Lumen Learning https://courses.lumenlearning.com/suny-ushistory1ay/chapter/womens-rights-in-antebellum-america/
History.com https://www.history.com/topics/womens-history/womens-history-us-timeline
Explore Mitchelville https://exploremitchelville.org/history
Sound Effects Provided By: https://freesound.org/
Music Provided By Free Music Archives (https://freemusicarchive.org)
In order of appearance:
Blue Dot Sessions – Warm Fingers
Lo Ka Ping – Teals Descending Upon the Level Sand
Blue Dot Sessions – Warm Fingers (repeated 3x)
Love, Love, Love – Ryan Andersen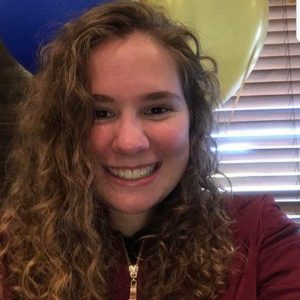 About Dakota:
As a senior at Salem State University, I am eager to start my career come May of 2021. I am a double major in Public History and English, and I am working as an intern for Lynn Museum to help me open up opportunities and narrow down my likes and dislikes. Currently, I am working a podcast for the museum that details both specific objects on display as well as the stories that got them there. I'm excited to see where this opportunity takes me!