Bite-Size Lynnformation: Episode 3
By Dakota Carnes
Lynn is known for the shoe factories that ran the city. But what about the silk mills? What about those who worked there? This episode talks about James Halliday, a wood carver who created many printing blocks while working in Lynn.
To access the transcript for this episode, click here: https://docs.google.com/document/d/1t6GUCDe2mgENcXWiihttrLNsmZSfMQKFXZkiAEqZP1U/edit?usp=sharing
Information Provided By:
Role of the Massachusetts Textile Mills in the Industrial Revolution
The Register of the Lynn Historical Society … for the Years … – Lynn Historical Society (Mass.) – Google Books 
Industrial Revolution: Definitions, Causes & Inventions – HISTORY
How Lynn Became The Shoe Capitol Of The World
Massachusetts' Charitable Mechanic Association
Music Provided By: Free Music Archive (https://freemusicarchive.org/music/charts/this-month?page=3)
Easy by Mello C x3
Sound Effects Provided By: freesound.org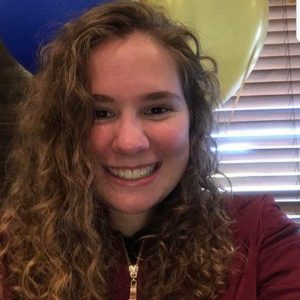 About Dakota:
As a senior at Salem State University, I am eager to start my career come May of 2021. I am a double major in Public History and English, and I am working as an intern for Lynn Museum to help me open up opportunities and narrow down my likes and dislikes. Currently, I am working a podcast for the museum that details both specific objects on display as well as the stories that got them there. I'm excited to see where this opportunity takes me!