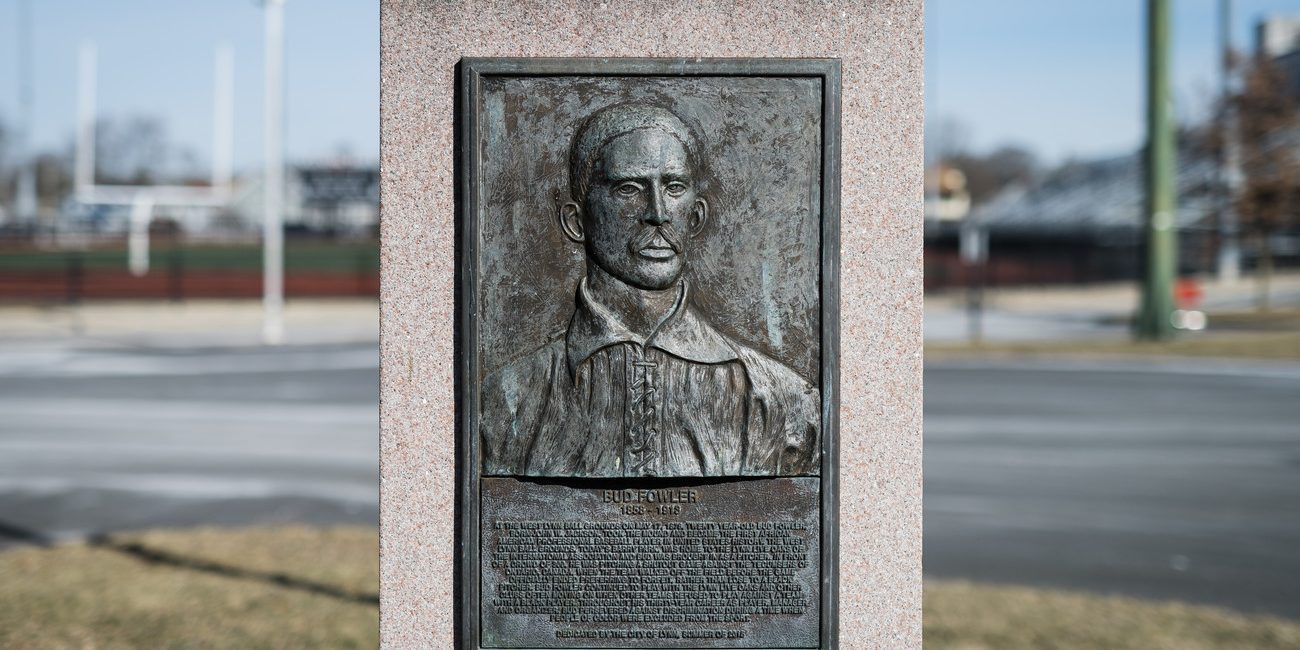 NAVIGATORS TO HOLD BUD FOWLER APPRECIATION NIGHT
By Charlie McKenna
Published by The Daily Item on July 21, 2022.
LYNN — The North Shore Navigators will host a Bud Fowler Appreciation Night at Fraser Field Friday, in coordination with the Lynn Museum/LynnArts and the North Shore Juneteenth Association, ahead of Fowler's induction to the National Baseball Hall of Fame this weekend.
A brief ceremony will be held ahead of the navigators' game against the Vermont Mountaineers, which is set to begin at 6:35 p.m. Educator and early baseball historian Brian Sheehy will share Fowler's history and legacy with displays, baseball cards, and more during the game, which will be followed by a fireworks display.
John W. Jackson Jr., better known as Bud Fowler, was the nation's first Black professional baseball player. He played his first game for the Lynn Live Oaks at the West Lynn Ball Ground in 1878. While Fowler was known as a second baseman, he was the pitcher in that game. The opposing team, down 3-0, walked off the field rather than losing to a black player.
Fowler continued to play for the Live Oaks and other clubs, often moving when the other teams refused to play against a black player. Despite this discrimination, he continued to persevere as a player, manager, and organizer.
Thursday's event is not the first time that Fowler has been honored locally. Nahant sculptor Ray Pisano created a Fowler sculpture that was installed at the Locust Street entrance to Fraser Field in 2015.
Photo credit: Spenser Hasak / Daily Item