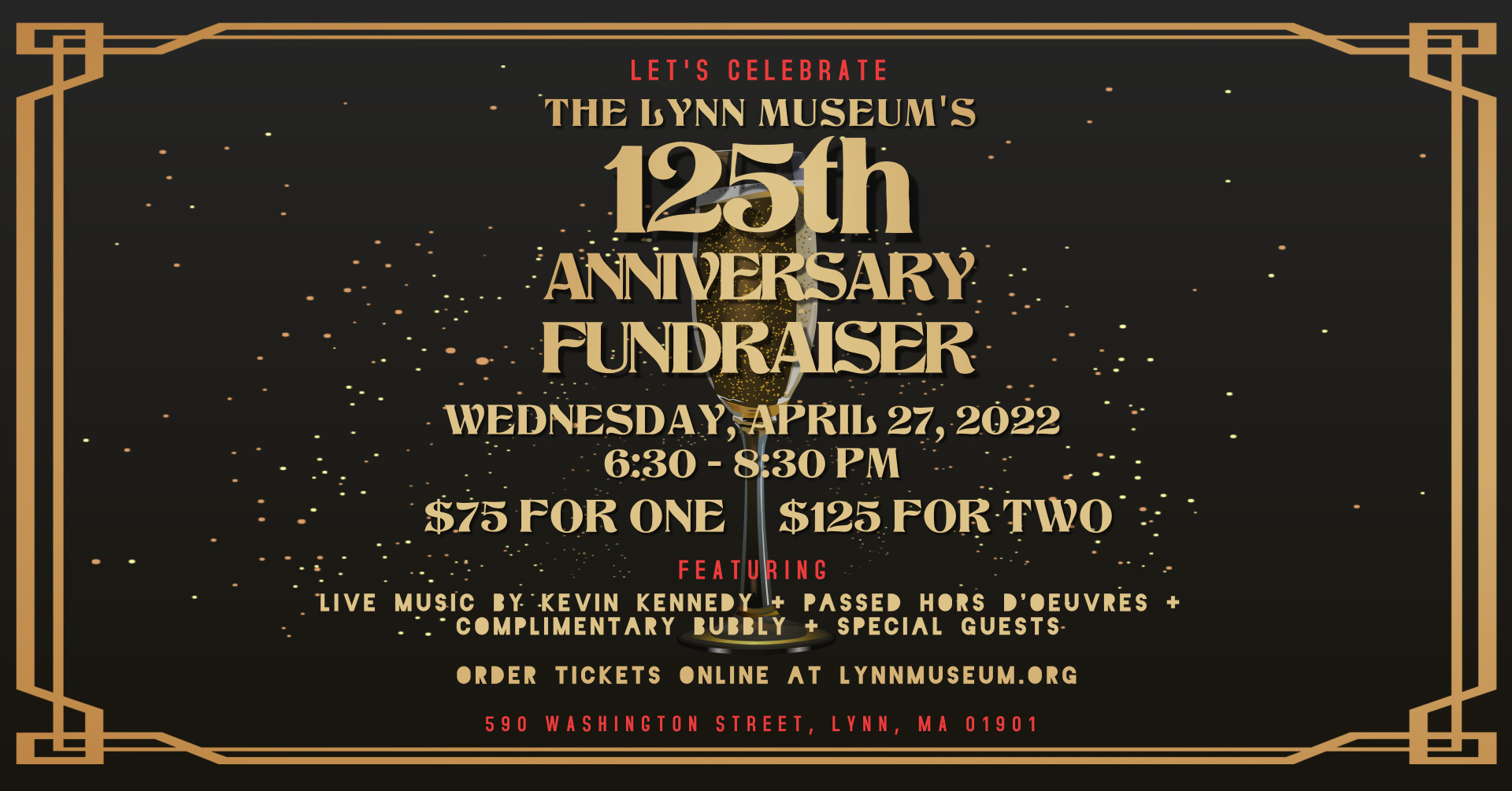 125th Anniversary Celebration & Fundraiser
Guess who's turning 125? We are!
Join us Wednesday, April 27th, between 6:30-8:30 pm to raise a glass to 125 years of the Lynn Museum & Historical Society. Enjoy cake, bubbly, live music, special guest appearances, and more in celebration of this huge milestone.
Tickets are $75 for one and $125 for two.
Can't join us for the celebration but still want to be part of the fun? Consider making a donation in honor of our anniversary, ensuring we will be around for another 125 years to come.
A special thank you to our 125th Anniversary Committee:
Lisa Abuhamad · Mike Crounse · Kate Luchini · Harry MacCabe · Tom McGee · Maureen Mellen · Drew Russo · Dave Solimine, Sr. · Dottie Thibodeau · Carolina Trujillo · Ken Turino · Pat Tutwiler · Lynn Museum/LynnArts Board of Trustees
For questions or sponsorship opportunities, contact office@lynnmuseum.org or 781-581-6200.