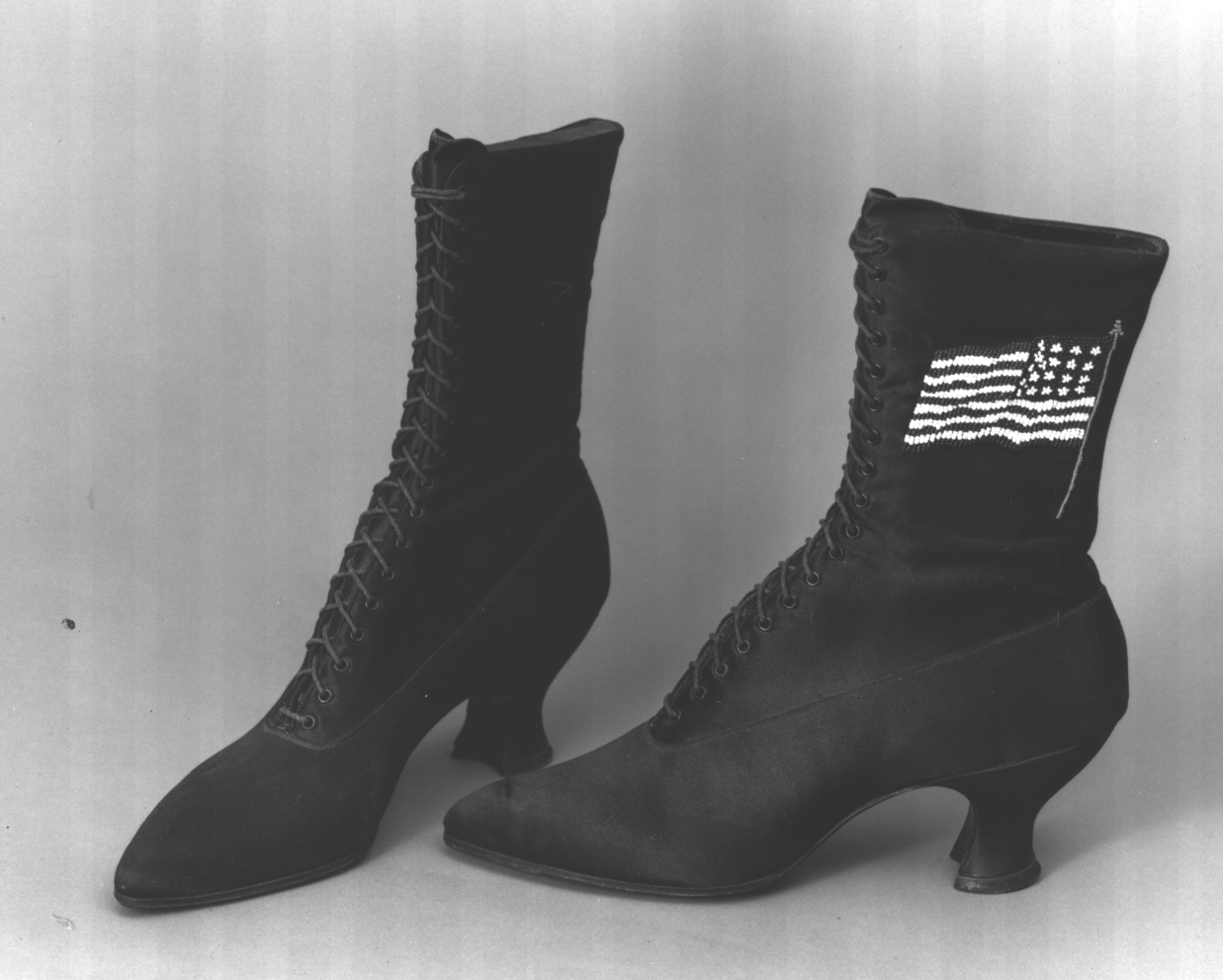 2023 Annual Meeting
Join us for our annual meeting on Wednesday, May 31st, from 6-6:30 pm. We are delighted to have fashion curator Dr. Michelle Tolini Finamore and artist and bespoke bootmaker Sarah Madeline Tierney Guerin join us to discuss the significance of Lynn's shoe history. There will be a reception before the meeting from 5-6 pm, with the conversation program starting at 6:30 pm. There will be a brief Q&A following the conversation.
Reserve your tickets here: https://buytickets.at/lynnmuseumhistoricalsociety/916411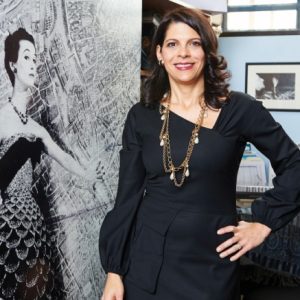 Michelle Tolini Finamore is a Salem, Massachusetts-based curator and museum consultant who is passionate about the cultural intersection of design, fashion, and film. Michelle grew up in the Boston area and her interest in fashion was sparked at a young age; her mother owned a local dress boutique and her great aunt was a skilled embroiderer at Bianchi of Boston. Her love of art history gradually coalesced with her fashion interests and she received her Ph.D. from the Bard Graduate Center for Decorative Arts, Design and Culture and her M.A. from the Fashion Institute of Technology. She was the Penny Vinik Curator of Fashion Arts at the Museum of Fine Arts, Boston for 8 years where she curated exhibitions including the groundbreaking Gender Bending Fashion, #techstyle, Hollywood Glamour: Fashion and Jewelry from the Silver Screen and Think Pink. Exhibitions at other institutions include Cocktail Culture at the Norton Museum of Art and research for Jacqueline Kennedy: The White House Years at the Metropolitan Museum of Art. While in New York City, she was also a fashion specialist at Sotheby's where she helped organize themed sales of vintage fashion.
Michelle has written numerous books and articles for both the scholarly and popular press on topics as varied as fashion in silent film, menswear, contemporary fashion, sustainability, studio jewelry, and food history. Hollywood Before Glamour was the first book to explore fashion in American silent film. She has lectured at venues in Europe and America and has taught courses on fashion/design/film history at the Rhode Island School of Design, Northeastern University, Massachusetts College of Art, and the Fashion Institute of Technology.
Michelle has interviewed fashion luminaries such as Hamish Bowles, Fern Mallis, Isaac Mizrahi, Liz Goldwyn, Hussein Chalayan, Diane Pernet, and Rodarte on stage and has led exciting fashion trips to London, Italy, Spain, New York City, and Miami. Michelle has multiple generations of French-trained chefs in her family and has always loved to cook, and now has one of the largest fashion cookbook collections in the world.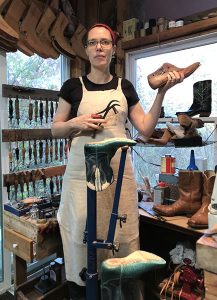 Sarah Madeleine T. GUERIN is a French-American bootmaker, artist, scholar, and educator raised in Lynn and Swampscott. Sarah founded the bootmaking atelier Saboteuse in 2015 and is a Mentor in the Mass Cultural Council's Traditional Arts Apprenticeship Program. Sarah ties historical research into the evolution of footwear production in Massachusetts to inform her contemporary practice and possible futures in handmade footwear.