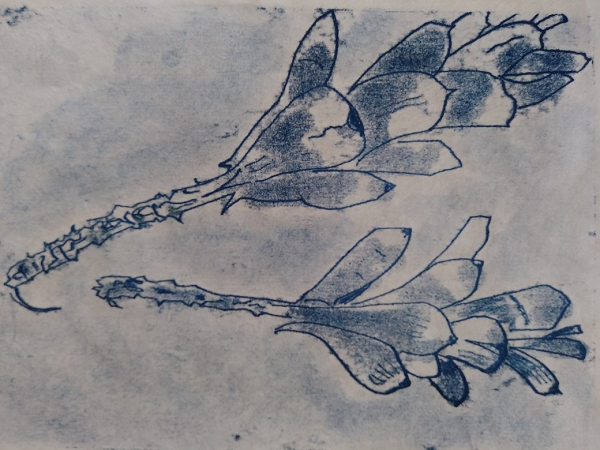 After-Hours Art-making featuring Urban Tree Care Presentation and Tree-Inspired Printmaking Workshop
On Tuesday, March 21, from 5:30 – 7:30, Laura D. Eisener and Kelly Slater will present a two-part workshop on urban tree care and printmaking inspired by trees. RSVP required.
Laura D. Eisener is the landscape designer at Northeast Nursery and teaches in the horticulture department at North Shore Community College. Her workshop, Urban Tree Care, will include information about the significance of urban trees in improving life for residents and those who work in these environments, how trees improve morale and property values, enhance safety and separation of vehicle traffic and pedestrians, decrease noise and glare, improve air quality, reduce heating costs, improve views, and provide other benefits. There will be sufficient time for questions and answers.
Kelly Slater, a local painter, and printmaker who teaches stress-free improvisational art workshops will lead participants in a trace monotype workshop. Inspired by urban and old-growth trees of Massachusetts, participants will make one-of-a-kind prints without a press using the simple but expressive trace monotype technique. Participants will have the opportunity to use the solvent-free, least toxic Akua Intaglio Inks and one or two homemade inks created with items such as blue spirulina powder, turmeric, rice paste, and honey. Photos of urban and old-growth trees will be provided for inspiration, but people are encouraged to bring pictures or drawings of their favorite trees. Finally, participants will be able to exhibit one or more of their creations at the upcoming Lynn Museum exhibit, "A Closer Look at Trees: From Old Growth to our Urban Forest."
This program is supported in part by a grant from the Lynn Cultural Council, a local agency which is supported by the Mass Cultural Council, a state agency.