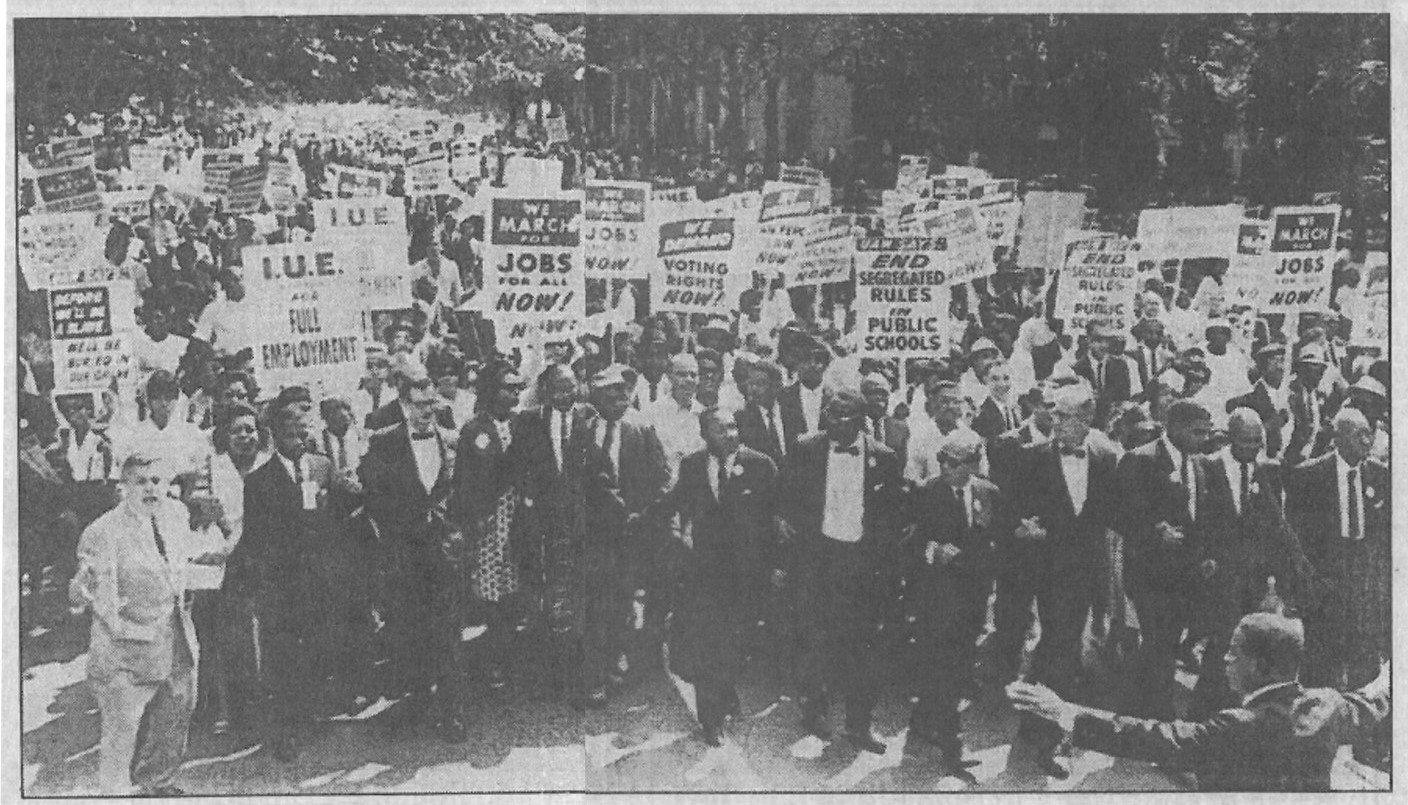 Black History Month Craft: Carry a Sign
Since we can't gather in person for our annual Free Family Day for Black History Month, we are bringing the celebration to you! Weekly crafts available for curbside pickup, virtual story time, and more.
Our fourth craft for the month: Carry a Sign!
Call 781-581-6200 to reserve your craft kits. Limit three craft kits per household.
Did you know that Lynners joined the March on Washington in 1963? Eleven Lynn residents gathered at St. Stephen's Church on South Common Street, and from there friends and family members drove the group to Roxbury for a rally. After the rally, they boarded one of 26 buses, each paying $15 for the round trip ticket to Washington, D.C. The March on Washington was focused on speeding up the process of integrating schools across the country, helping to pass a bill to lower unemployment for African-Americans, and getting a new Civil Rights Act passed in Congress. More than 250,00 people joined in the march, making it the largest civil rights gathering in the United States!
Many people carried signs during the March on Washington. These signs had words and phrases written on them, stating things that people cared about. Create your own sign about something you care about in your community, and let others know what's important to you.
Learn more about the causes Lynn's Black community created signs for in our upcoming exhibition "Untold Stories: A History of Black People in Lynn".
Hourly Schedule
Thursday Curbside Pick Up
10am

-

4pm

Carry a Sign Craft
Friday Curbside Pick Up
10am

-

4pm

Carry a Sign Craft