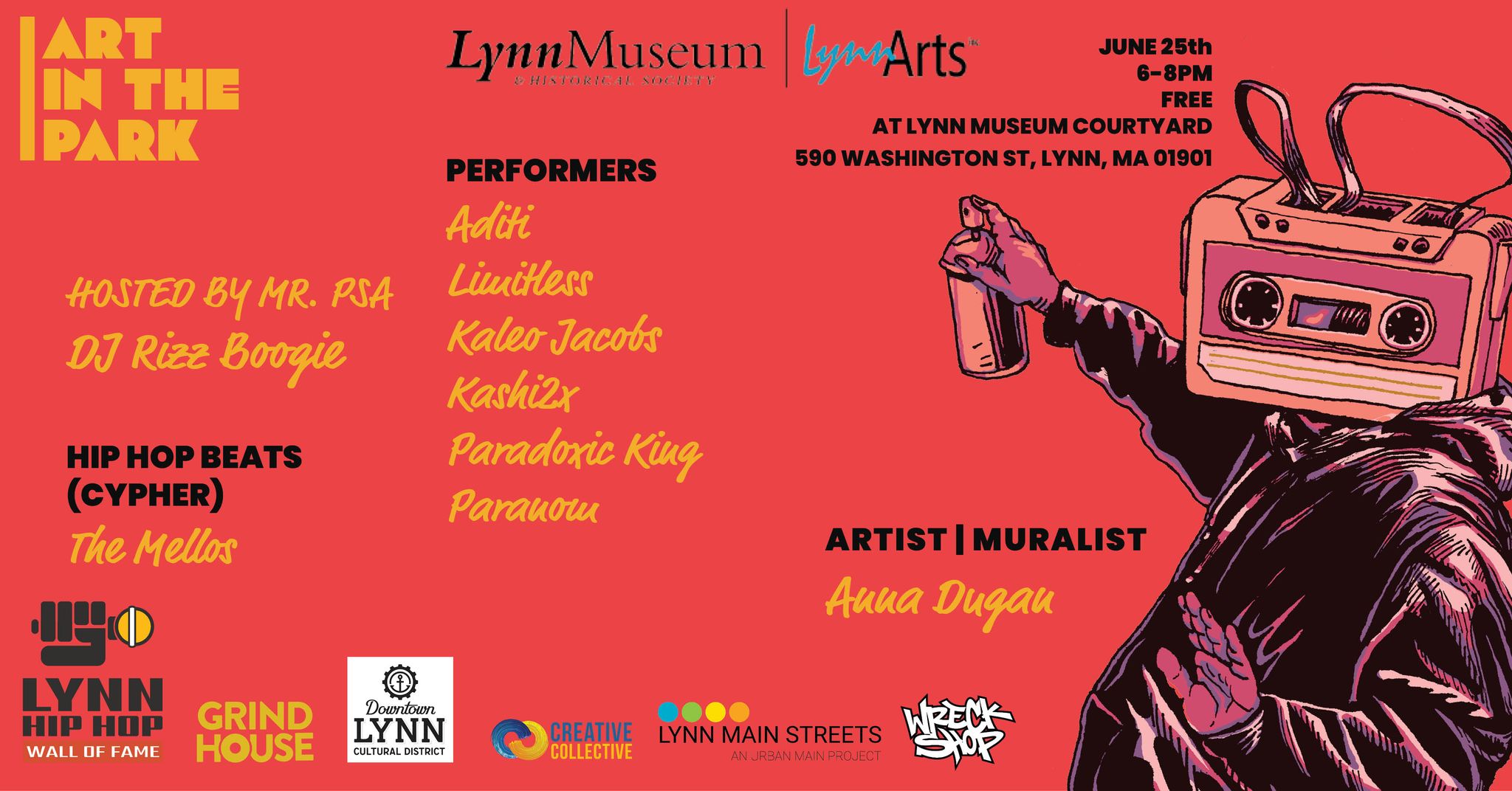 Final Fridays: Art in the Park
Final Fridays is back and better than ever! We'll be kicking off our 2021 season on Friday, June 25th with a remix on "Art in the Park". Join us from 6-8pm to witness the artistic and creative talents of BIPOC artists from the Lynn community. Enjoy a variety of visual artworks, spoken word and music performances, and more. BIPOC artists interested in featuring their work should contact rajaiah.jones24@gmail.com.
Thank you to Edwin Cabrera and the Lynn Hip Hop Wall of Fame for coordinating the performance line up for the night!
6:00PM – 6:30PM: DJ Rizz Boogie
6:30PM – 7PM: Wreckshop Movement Cypher with beats curated by The Mellos
7:00PM – 7:10PM: Paradoxic King
7:10PM – 7:20PM: Aditi
7:20PM – 7:30PM: Kaleo Jacobs
7:30PM – 7:40PM: Limitless
7:40PM – 7:50PM: Kashi2x
7:50PM – 8:00PM: Paranom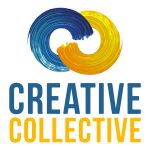 Lynn Museum/LynnArts, Creative Collective, and Lynn artists Daveth, Oompa, and Ramon Santiago have been working on grant project through the New England Foundation for the Arts aimed at creating a creative database of Lynn artists with a particular focus on BIPOC artists. These are artists that are from Lynn and/or hold space in Lynn (live, work, practice). Through the database that we have been building, we have been speaking with BIPOC artists from the community to learn more about their experiences, challenges, and how they would like to be supported by the city and area arts organizations. This event is an opportunity for BIPOC artists to gather, hold space, and connect.
If you identify as a BIPOC artist, please consider completing our survey to be added to the creative database:
English: https://creativecollective.typeform.com/to/bUZzKtfa#exit=xxxxx
Spanish: https://creativecollective.typeform.com/to/oFOs6bEd#exit=xxxxx