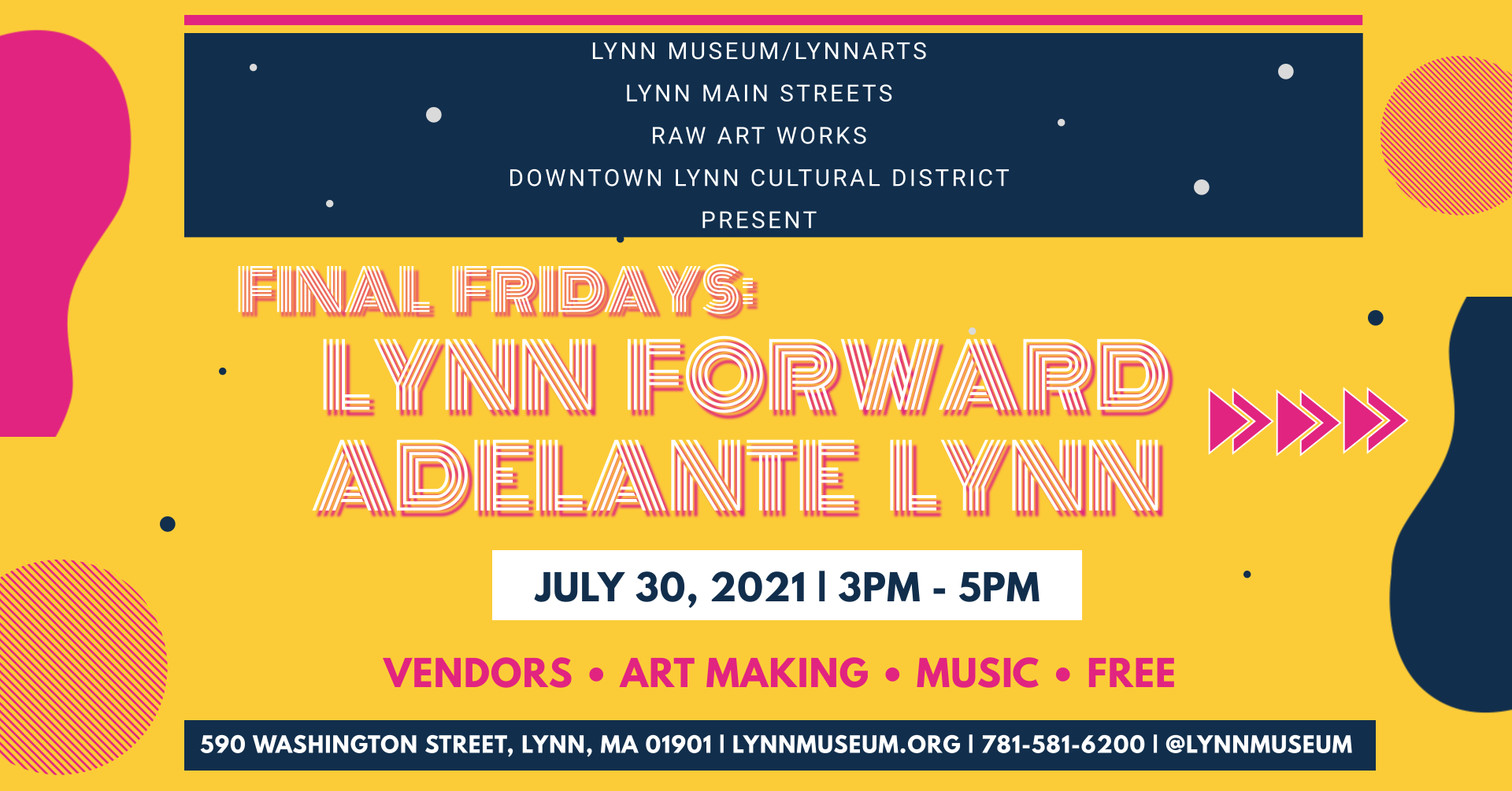 Final Fridays: Lynn Forward / Adelante Lynn
Starting this summer, Lynn Main Streets, Lynn Museum/Lynn Arts and Raw Art Works will launch a community-wide campaign called "Lynn Forward/Adelante Lynn". The campaign will rally Lynn to "move forward" in the wake of the Covid-19 pandemic. But how do we move forward? What have we learned from the pandemic and the concurrent movement to address racial and economic injustice? What inequities and issues did the pandemic put a spotlight on that we need to address with action? What do we envision Lynn can be? To answer these questions, we will turn to our youth.
Join us Friday, July 30th in our park space for a special edition of Final Fridays featuring youth-centered organizations across the City of Lynn. Learn about the incredible work that young people are doing in our community, as well as the incredible opportunities and resources these organizations offer for Lynn youth.
Any youth organization interested in participating should reach out to director@lynnmuseum.org.