Final Fridays: Trick or Treat
Lynn Forward/Adelante Lynn presents Final Fridays on Friday, October 28th, from 5-8 pm at the Frederick Douglass Memorial Park.
We're getting in the Halloween spirit! For our last Final Fridays program of the year, we invite youth and families to join us for a community trick-or-treat night featuring goodie bags, art-making activities, and festive tunes. Costumes are encouraged but not required.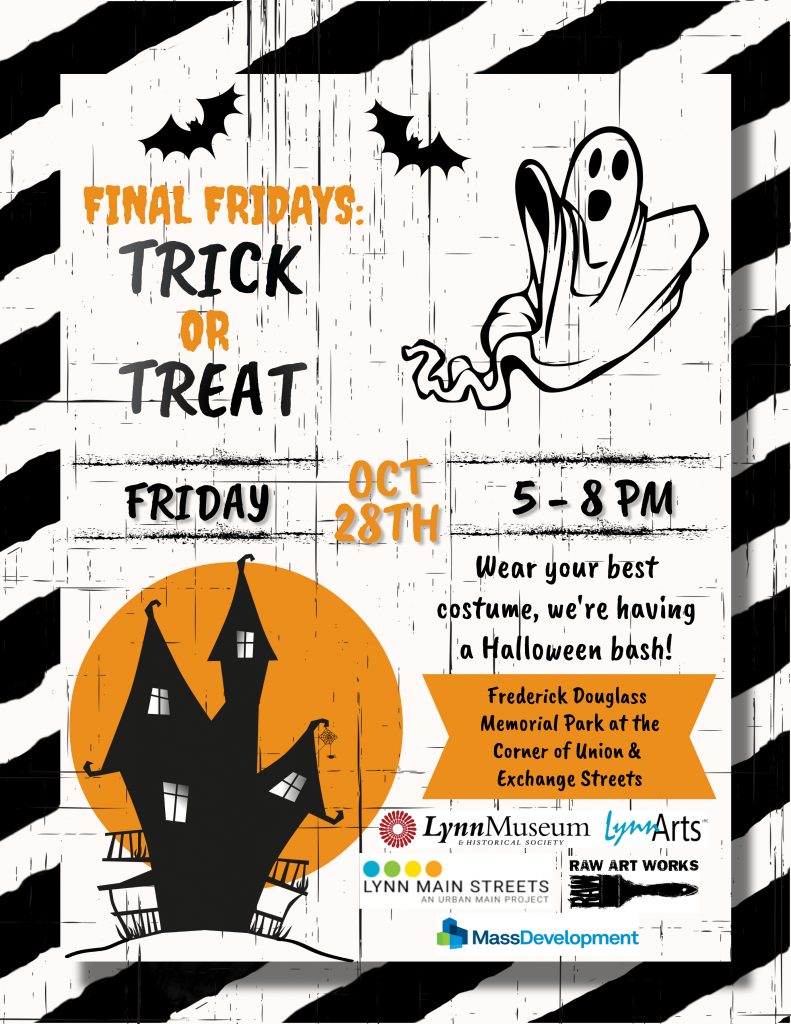 About Lynn Forward/Adelante Lynn: In July 2021, Lynn Main Streets, Lynn Museum/Lynn Arts, and Raw Art Works launched this community-wide campaign to reimagine the Lynn community post-COVID-19 through the eyes and voices of our young people. After developing a survey with youth leaders at Raw Art Works, we began to capture what young people have experienced during the pandemic, what inequities they've seen or dealt with, and ultimately what changes they would like to see and be a part of in their community.
Lynn Forward/Adelante Lynn Youth Survey (Ages 14 – 23):
Funding for the Lynn Forward/Adelante Lynn campaign has been provided by the TDI Creative Catalyst Grant Program administered by MassDevelopment.