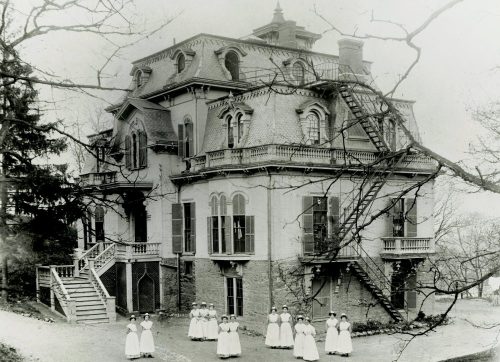 M.E.S.A. (Museum Enrichment Series for All): Pandemics Then & Now
Join us the second Wednesday at noon for M.E.S.A. (Museum Enrichment Series for All)! Covering a variety of topics such as wellness, genealogy, and current events, hear from local experts, community members, Museum staff, and more during this monthly lecture series.
March Theme: Pandemics Then and Now with Dr. Barbara Poremba
As we mark the first anniversary of the COVID- 19 Pandemic, Dr. Barbara Poremba will take a look back at the 1918 Pandemic. What have we learned? And has our behavior towards disease really changed in the 100 years between the two pandemics? Dr. Poremba is one of the county's leading experts on the 1918 Pandemic, and currently serves as a Professor Emeritus at Salem State University.
This program will be virtual via Zoom. Registration link will be shared soon. The program will also be live streamed via Facebook Live.
This program is generously funded by the Lynn Cultural Council.