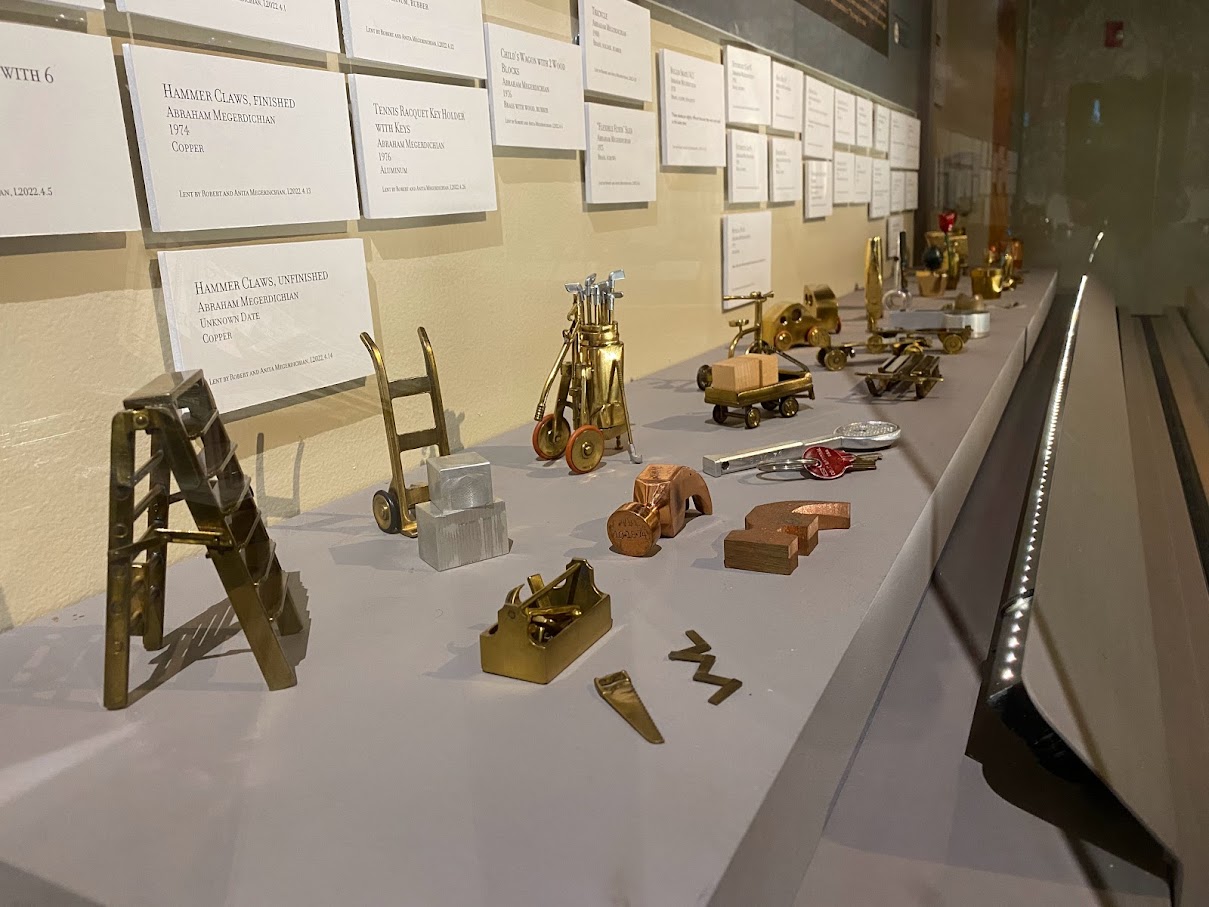 M.E.S.A. (Museum Enrichment Series for All) featuring Robert Megerdichian
Join Lynn Museum/LynnArts on the second Wednesday of each month at noon for M.E.S.A. (Museum Enrichment Series for All). This virtual lecture series covers topics such as wellness, genealogy, and current events and hears from local experts, community members, Museum staff, and others.
Robert Megerdichian returns to M.E.S.A. to share a presentation on his father's artwork. Turning and shaping metal was a passion for machinist Abraham Megerdichian. During his lunch breaks at General Electric, where he worked as a machinist, he would sift through the metal scraps dumpster looking for materials he could use to machine utilitarian objects like a vase or candlestick. As his skill increased, he challenged himself to make intricate and detailed miniatures of everyday objects, which he gifted to family and friends.
Abraham Megerdichian's machined metal miniatures have previously been displayed at the Lynn Museum and are currently on view at The Mini Time Machine Museum of Miniatures in Tuscon, AZ.
The conversation will take place over Zoom and live-streamed to Facebook.
Stay tuned for more details!
Photo credit: Robert Megerdichian