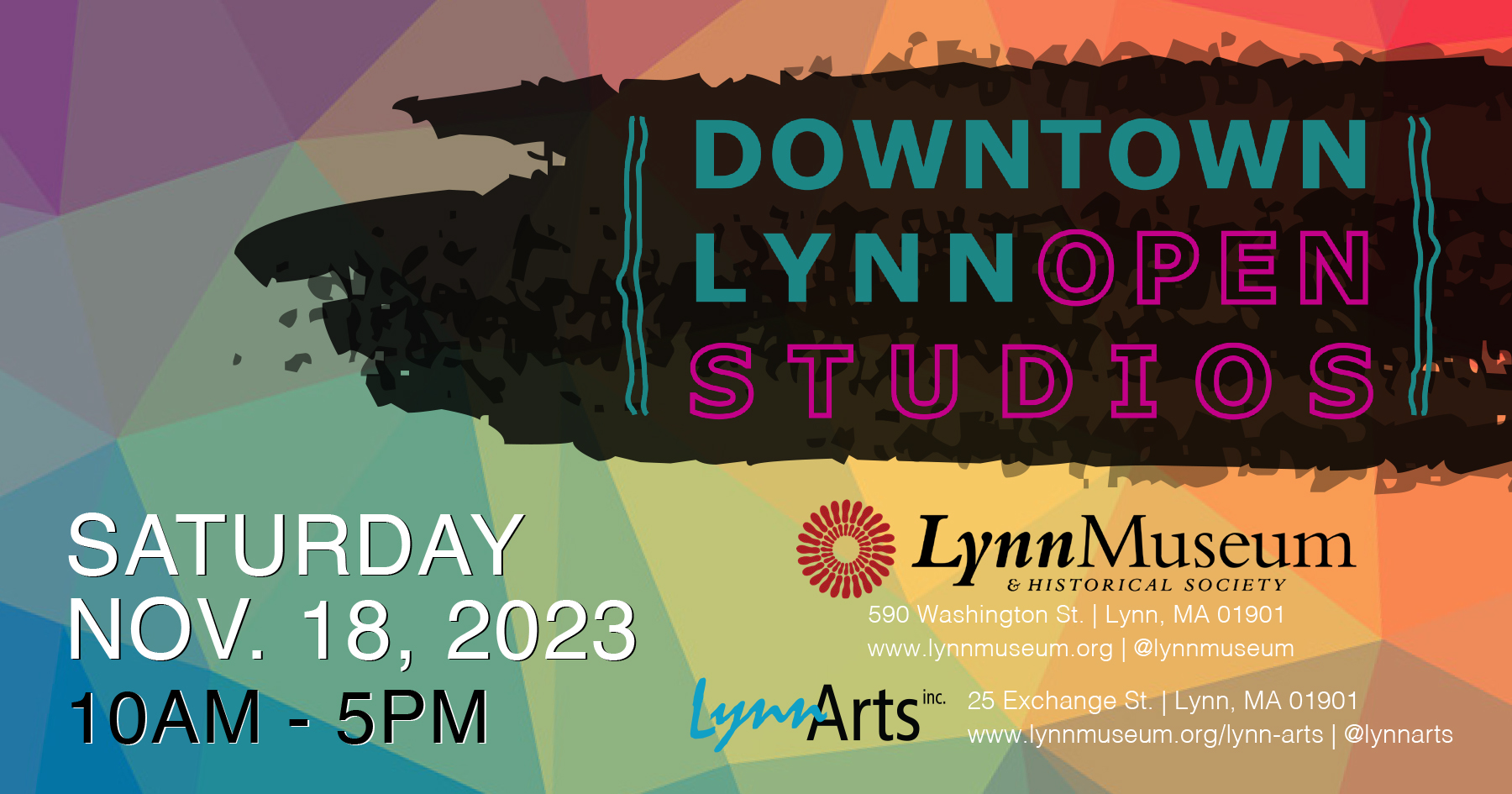 Downtown Lynn Open Studios 2023
Join us for Downtown Lynn Open Studios on Saturday, November 18th, from 10 a.m. – 5 p.m. in partnership with Lydia Pinkham Labs! Head to LynnArts (25 Exchange Street) to view artist studio spaces and purchase locally made artwork and handmade goods at the Galleries at LynnArts art fair.
Here's a look at our participating LynnArts artists and organizations:
Annette Sykes (Paint By the Ocean), Painter (located inside the Main Gallery on the First Floor)
Cinda Danh (Cinda's Crafts), Photographer & Mixed Media Artist (Third Floor, Unit #306)
Cultura Latina Dance Academy (Lower Level, Units #101, #102 & #103)
Galleries at LynnArts (First Floor, Community Gallery & Main Gallery)
Leslie Fahn Rosenberg, Painter (First Floor, Unit #101A)
Lynn Music Foundation, Inc. (Second Floor, Units #210 & #211)
Michael Terrell Aghahowa, Painter (Third Floor, Unit #301)
Nicole Werth, Designer & Painter (Second Floor, Unit #209)
North Shore Music Center (Second Floor, Units #205, #207 & #208)
Sheila Golden, Painter (Third Floor, Unit #304)
The Brush and Fig (Second Floor, Unit #206)
Be sure to visit the Lynn Museum (590 Washington Street) to view our latest exhibitions, purchase Lynn-themed goods in our shop, and enjoy art-making activities. We'll also have the Brickyard Collaborative here for a maker pop-up and showcase of their boatbuilding program. Learn more below. We will also have Raw Art Works in the building, with a collaborative community art project hosted and organized by RAW's Community Engagement Manager Michelle La Poetica Richardson!
And don't forget to swing by the Lydia Pinkham Labs (271 Western Ave) both Saturday, November 18th, and Sunday, November 19th, from 10 a.m. – 5 p.m. to see more incredible artworks, artist spaces, and handmade goods, all created right here in Lynn!
The Open Studios Trolley will run from 12-6 p.m. on Saturday, November 18th, to transport folks between Downtown and Western Ave. Enjoy performances and commentary while on board!
Trolley Performance Schedule
Jozef Nadj 12:00-1 p.m.
Michelle Guzman 1:15-2:15 p.m.
Dave Simmons 2:30-3:30 p.m.
John DiTomaso 3:45-4:45 p.m.
Julie Dukas 5:00-6:00 p.m.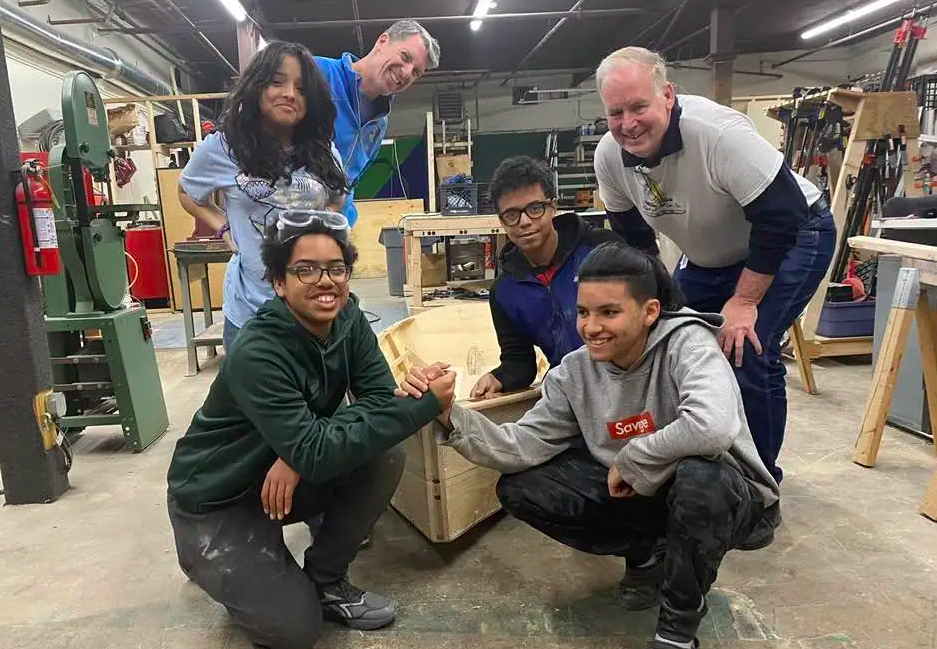 The Brickyard Collaborative boatbuilders will be at the Museum from 11 a.m. – 3 p.m. to show you their boats, talk about their extraordinary April vacation this past year, and tell you about things to come.
You'll see the boat they built over April vacation, a different type of boat they're currently making, and you can create or decorate an origami boat or miniature wood model! Great stuff for all ages!
As an added treat, several of their talented members, artists, and craftspeople will be there showing their work (available for purchase).
To learn more about our Boatworks at the Brickyard, see their website here: Building Boats at the Brickyard.