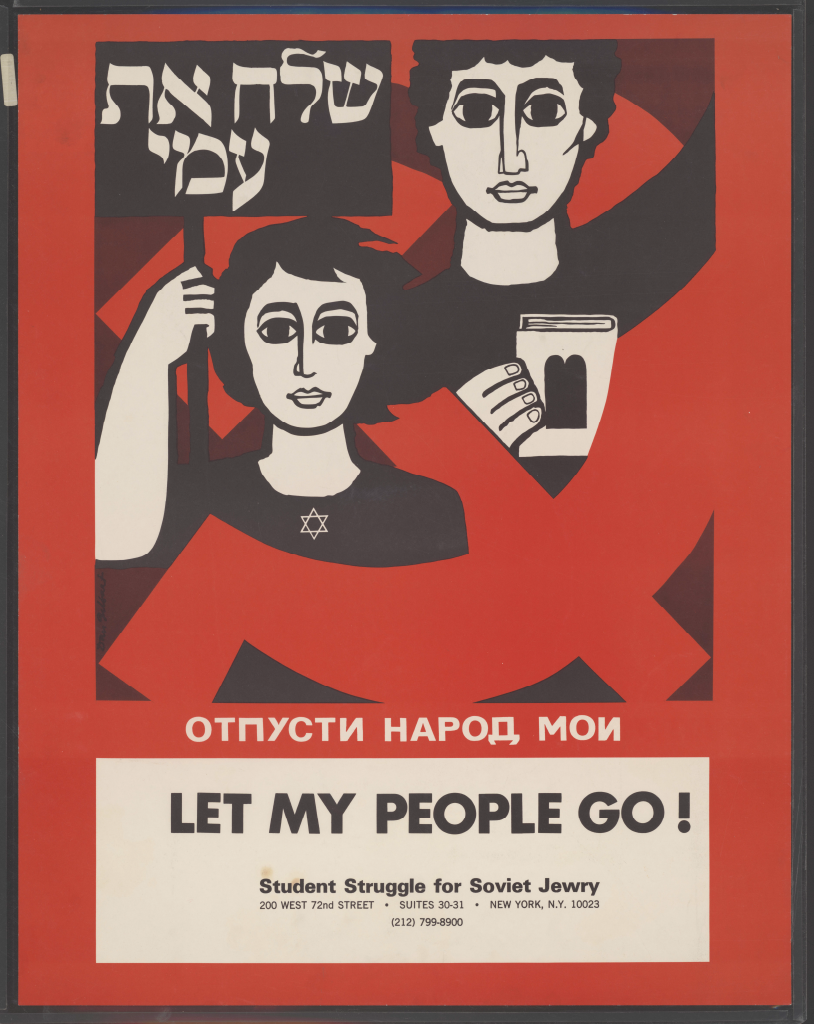 Opening Reception for Immigration Stories
Join us and the Center for Holocaust & Genocide Studies at Salem State University for the opening of Immigration Stories: An Oral History of Russian-Speaking Jews in Massachusetts.
In the 1990s, Lynn was home to the third-largest community of Russian speakers in the United States after Boston and New York. The vast majority were refugees from the former Soviet Union and its successor states. Their arrival in the Bay State represented the culmination of more than two decades of protest aimed at alleviating the plight of dissidents and Jews in the Soviet Union.
During the past year, the Center for Holocaust and Genocide Studies (CHGS) has conducted an oral history project focused on the history of the Russian-speaking Jewish community in the North Shore and the Greater Boston area. We recorded interviews with community members about their lives in the Soviet Union, their decisions to emigrate, and their experiences living in the United States. Excerpts from these interviews, alongside family photographs, archival documents, and original artwork, have been organized in an exhibit focused on the history of the community, refuseniks, and the protest movement in Massachusetts.
Registration required.