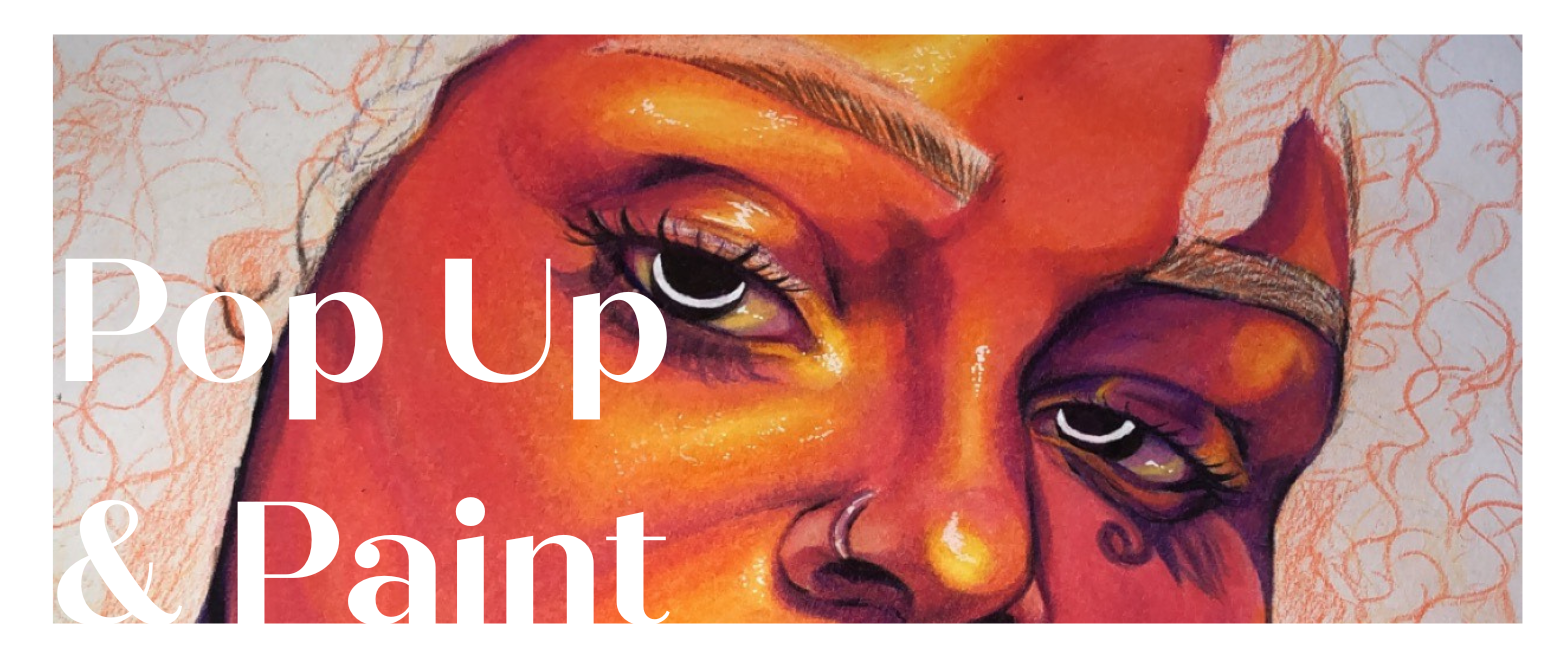 Pop Up & Paint Hosted by Jah'Nyah Spencer
Half Way; Stages
Part 1: Boundaries
Half Way; Stages is a series of workshops using art as a way to tap into a higher level of self-awareness. In "Boundaries," the second installment of this series, we will create a mixed media self-portrait, exploring themes such as introspection and self-care. Through this process, we will discover our boundaries and why they play an important role in our self-care routines.
This event will also include a pop-up shop featuring Jah'Nyah's business, MAD KULCHA LLC, a lifestyle brand that markets Bath & Body Essentials and encourages everyone to get "MAD." #MotivatedAmbitiousDetermined #ManifestAmazingDreams
Since MAD KULCHA wants to provide their customers with quality products, inviting the brand to a workshop related to treating ourselves can open the participants to more forms of self-care.