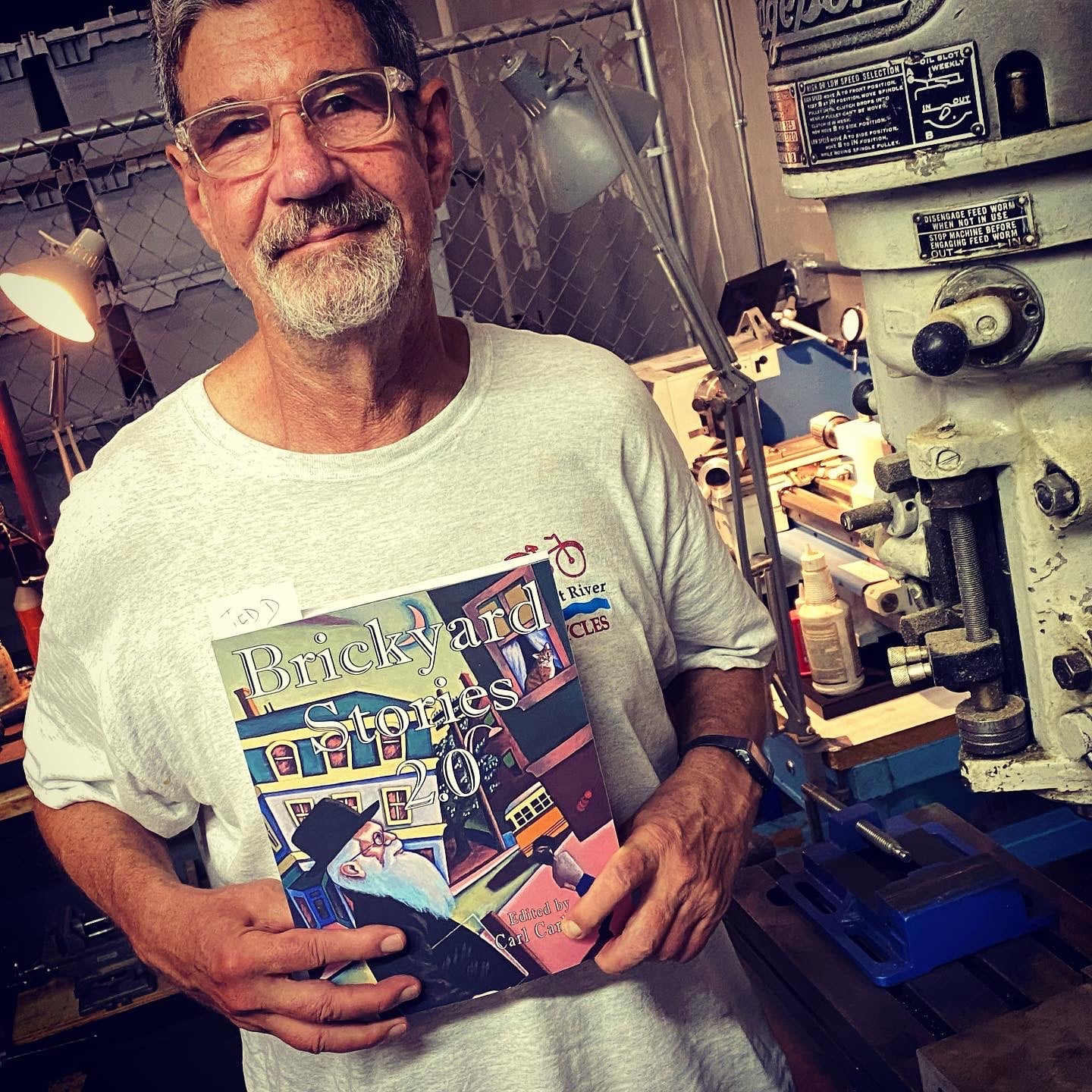 Second Saturday featuring Carl Carlsen, Author of "Brickyard Stories 2.0"
Join us the second Saturday of each month from 11am-3pm to view our latest exhibitions, grab a take-home art kit for the family, enjoy our outdoor spaces, and purchase one-of-a-kind Lynn merchandise in our shop. For our November program we are excited to welcome back Carl Carlsen as he reads from his latest book Brickyard Stories 2.0: A Lynn MA Neighborhood Before and After Urban Renewal. Carl Carlsen's program will take place from 12-1pm.
In Brickyard Stories 2.0: A Lynn MA Neighborhood Before and After Urban Renewal, stories told by forty people create an oral history of the last century (1920 – 2020) of life in a diverse, largely immigrant Lynn neighborhood. In place of the tenement housing torn down fifty years ago by urban renewal has come, in the 21st century, a neighborhood that features plenty of affordable housing, schools, and community services.
Carl Carlsen taught English at North Shore Community College in Lynn for many years. His new book is the sequel to Brickyard Stories: A Neighborhood and its Traditions, published by the college to accompany the 1985 opening of its permanent campus in Lynn. For a decade, in collaboration with the Lynn Museum, he organized and emceed an annual "Celebration of the Poetry of Lynn."
Mr. Carlsen has generously donated copies of his book, which are currently for sale in our gift shop $15 each. These proceeds will benefit Lynn Museum/LynnArts. Make sure you get your copy before they sell out!
Thank you to Eastern Bank & Eastern Bank Foundation for sponsoring our Second Saturday program.