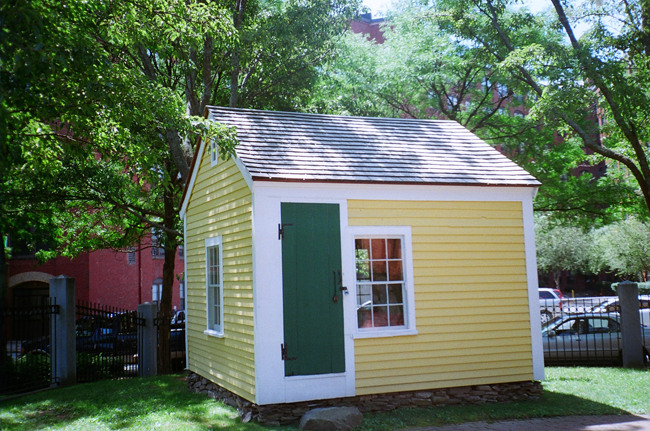 Second Saturday featuring Sarah Madeline Tierney Guerin
Join us the second Saturday of each month from 11am-3pm to view our latest exhibitions, grab a take-home art kit for the family, enjoy our outdoor spaces, and purchase one-of-a-kind Lynn merchandise in our shop.
June Feature: Sarah Madeline T. Guerin
Watch local artisan and owner of Saboteuse luxury boot company, Sarah Madeleine T. Guerin, pay homage to Lynn's shoe history with a live shoemaking demonstration alongside the Lynn Museum/LynnArts 10 Footer.
About Sarah: "Artist and Bootmaker, I am resurrecting a vernacular practice in a Ten Footer boot-shop where I create bespoke custom boots. Each boot design is unique and deliberate, raised up from raw materials with a thorough knowledge of craft and tradition yet with the approach of architectural design theories in collaboration with the intended wearer. I also make art using skills from the craft of bootmaking. Each work of art comes to be when inspiration demands it."
La Saboteuse is a French/American bootmaker, a Master knitter, and is fluent in English, French, and Italian.
Thank you to Eastern Bank & Eastern Bank Charitable Foundation for sponsoring this program.